WHY I AM SO PASSIONATE ABOUT INSURANCE PLANNING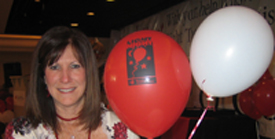 After graduating college I had no idea what career path I wanted to follow. I got my first job as a Tour Counselor with National Auto Club. Though I loved my job, I was barely making ends meet and knew a change was inevitable. My father had suggested that women were being welcomed into the insurance industry, so I began investigating a career in insurance. I took a job as a claims representative with Fireman's Fund Insurance settling property claims. Turns out I had something of a knack for it. After 3 years, I was placed in the liability claims department where I investigated automobile and general liability claims. As my expertise grew, the majority of the cases I was assigned involved litigation and/or coverage disputes.
In 1992, I developed a very painful medical condition to my right arm that prevented me from working. The result was that I couldn't work—for four years! In time my doctor allowed me to return to work, but strongly suggested I not return to claims adjusting. After contemplating my next move, I thought insurance sales may be an option. With my background in the property and casualty field, I decided to get my property insurance license. While chatting with an old friend who was visiting from out of town, I learned she worked with GE Capital Assurance selling their Long Term Care Insurance product. She explained to me about the product, and what it provided, and having lived through a recent disability issue, I knew that Long Term Care was something I wanted to incorporate into my career.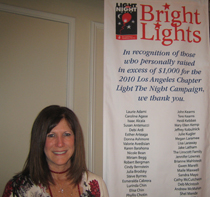 During my disability, I had no use of my right arm and was unable to care for myself. I needed help with everyday activities such as eating, washing my hair, and dressing. Since I personally experienced a Long Term Care event for many months, I understood the need of having a Long Term Care Insurance policy. It was clear to me that I needed to get the message out as to the importance of this type of coverage. Though most of us believe this type of plan is for the elderly, I was only 36 years old when this happened to me. Then, I noticed that my parents started needing care, especially my mother who ended spending much of her hard earned savings on care-givers.
With all I learned and experienced, I realized where my career needed to go. I got my life insurance license and spent 3 years with GE Capital Assurance (now Genworth Financial) selling Long Term Care Insurance. In my quest to truly help my clients, I needed to offer clients more than just one company's product, so I became an independent agent specializing in life, health, disability and long term care insurance.
Several years after I had found my calling, our family learned that my husband was diagnosed with Acute Myelogenous Leukemia. It was devastating news. Thank goodness we were insured, as we had medical insurance to take care of the treatment and hospital bills as well as a long-term care insurance policy. Additionally we both had life insurance policies in place. During my disability, I had been lucky that my then-employer offered a disability plan and thankfully, it paid benefits during my four years away from work. We were also fortunate that my husband had a disability plan which was critical to meeting our needs during his illness.
My husband passed away at the young age of 53. If it wasn't for the fact that we had our insurance in place, our family would have been financially devastated. The disability insurance benefits during my husband's illness allowed us to continue with paying our monthly bills. The mortgage was paid and there was food on the table. After my husband's passing, the life insurance helped sustain our lifestyle which did not allow a financial disruption to our lives. It helped pay for my children's college education. It is difficult enough to deal with the emotional trauma of losing a loved one, let alone having to deal with the financial devastation by not being prepared.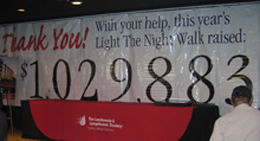 So, why am I so passionate about insurance planning? I am passionate, because it can happen to anyone, at any age and at any time. I have known widows who were not as fortunate with regard to insurance planning which ended up causing them not only the emotional distress of losing their spouse and father of their children, but financial distress as well. I founded At The Helm Insurance & Financial Services to help people prepare for the uncertainties of life.
Most people think it will never happen to them. My husband and I were those people, but fortunately, we had the foresight of knowing the importance of being protected. And we were! That's why it is my personal and professional mission in life to get the word out about the importance of planning. Procrastination is costly but peace of mind is priceless.
—Miriam Shafer Begg
At The Helm Insurance & Financial Services specializes in Life Insurance, Medical and Dental coverage, Disability Income Insurance, Long Term Care Insurance, Medicare Supplement plans, Senior plans, Annuities, Travel Insurance, International Medical Insurance; Group Health, Dental and Vision, Group life and Disability; Cafeteria plans (Sec 125), Retirement Planning, and Buy Sell/Key Person Insurance. At The Helm Insurance & Financial Services is proud to serve West Hills, Woodland Hills, Beverly Hills, Chatsworth, Tarzana, Encino, Van Nuys, Sherman Oaks, Camarillo, the greater San Fernando and Conejo Valley, as well as greater Los Angeles and Northern and Southern California.