No single product or coverage is right for everyone, so your optimal strategy is work closely with an agent to identify the needs and goals of your unique situation.
In addition to working with a qualified agent, it's wise to familiarize yourself with some of the more popular insurance and financial products currently available. Here's a sampling of questions, coverages, products, and terms that might come up during your search:
What is life insurance?
Life Insurance is the foundation of financial security for you and your family in the event of a death. The beneficiaries of a life insurance policy receive cash, which allows a family to maintain their present lifestyle. It can also be used for Final Expenses, paying off debt, college fund, or pay for estate taxes. Business owners will use life insurance to fund a buy/sell agreement, Key person insurance, or to supplement a retirement plan. There are different types of life insurance plans available. Speaking with an Insurance Professional will help guide you to select the right plan and coverage amounts to accomplish your objectives.
What are the common types of life insurance?
Term Life Insurance:
Term Life Insurance provides protection for a specified period of time. A term life policy will pay out a death benefit only if you die during the specified term, which can be 5 years, 10 years, 15, 20 or 30 years. In many cases, the premiums may be guaranteed for the entire length of the term. This type of coverage is often less expensive than Universal Life or Whole Life Insurance as there is no accumulation of cash value.


Permanent Life Insurance:
Permanent Insurance is a policy that provides coverage for as long as you continue to pay premiums. They are designed to provide coverage for a longer period of time. There are many types of permanent Life Insurance policies, including Universal, Whole and Variable Life. These types of plans often have a "cash value" feature.
a.
Universal Life Insurance
: Universal Life is a flexible premium/adjustable life insurance policy. It allows with limitations the amount and timing of premium payments and death benefit. It provides both a term life insurance coverage and cash accumulation with a minimum interest guarantee.
b.
Whole Life Insurance
: Also known as ordinary life provides coverage for a policyholder's entire life as long as premiums are paid. This type of coverage has guaranteed premiums and death benefits. It builds cash value; it may pay dividends but this is never guaranteed.
c.
Variable Life Insurance
: This is a permanent insurance that provides both life insurance and a savings vehicle. The policy owner chooses the distribution of their premium payments among different investment oriented funds.
d.
Survivorship Life
: Also known as second to die, insure the lives of two people, typically a married couple. The death benefit is paid only after the death of the last surviving insured. It is often used for estate planning purposes.
What is a Buy Sell Agreement, and what does it have to do with insurance?
A Buy Sell Agreement Is an agreement between co owners of a business which details what is to occur upon the death of a co owner. They can also deal with situations where one owner becomes disabled, retires, selling their interest in the business and divorce. A buy sell agreement typically provides that the surviving owner of the business will purchase the deceased or withdrawing owner's share of the operation. These agreements are frequently funded by life insurance.
What is Key Person Insurance?
Key Person Insurance is insurance on a key employee, executive or team member whose loss of services would cause a hardship for the employer. This insurance can ensure that a business is carried on even if the key person dies. The employer is the owner, beneficiary and payer of the policy.
Can you explain Disability Insurance?
What would happen if one day you weren't able to work as a result of an injury or illness? Where would you get income from in order to pay your everyday living expenses? You may be eligible for an employer sponsored plan, State Disability plan or Social Security Disability. Will those benefits be enough to help support your family? Will the length of time be adequate to provide you with proper income?
What is the solution? A disability insurance policy, also known as an income replacement policy provides a percentage of your income should an illness or accident prevent you from earning an income in your occupation. A disability insurance policy is not the same as Worker's Compensation.
Features to consider when purchasing a Disability Plan: Does it have a: Own Occupation Definition? Residual Benefits? Is it Guaranteed Renewable or Non Cancelable? Benefit period? Residual Rehabilitation?
Disability Insurance is available on an individual or group basis. There are various programs that include Multi Life discounts, large case discounts, Guaranteed Issued plans and Business Owner Upgrade.

What is Business Overhead Expense Insurance?
Business Overhead Expense Insurance provides reimbursement for the expenses of operating
your business, such as rent, utilities and other fixed costs associated with running the business.

What is Professional Overhead Expense Insurance?

Professional Overhead Expense Insurance pays for costs including salaries of all regular
employees except members from your same profession.
Can you help me understand Long Term Care Insurance?
If you are like most people, we try to save during our working years in order to enjoy a financially secure retirement. Or, we save money for that "rainy" day or emergency. But what would happen if suddenly you were stricken with a debilitating disease or injury which prevented you to take care of yourself? Unfortunately, no one has a crystal ball into the future. A long term illness or injury can financially devastate you and your family. A Long Term Care event can deplete your hard earned assets, especially if care is needed for an extended period of time. While we hope that we can afford the care that is needed with our everyday personal need, we find that with the cost of care, our retirement savings can fall short. Medical Insurance and Medicare provide very limited coverage and Medicaid will pay for a skilled nursing home one you have depleted your assets to the level allowed by Medicaid.
What Are the Options?
A Long Term Care Insurance plan may be the perfect solution to protect the assets you worked so hard to save over your lifetime. Since this is not a one-size fit all type of protection, our goal is to design a plan that will meet our client's needs and goals.
A Long Term Care Insurance will pay benefits for some of the expenses you may have incurred as a result of needing assistance with Activities of Daily Living (ADL's) including bathing, eating, continence, dressing, toileting and transferring. It will also pay benefits if you need supervision due to a cognitive impairment such as Alzheimer's disease or dementia.
Coverage can include: Home Health Care, Adult Day Care, Personal Care, Homemaker Services, Hospice Care, Nursing Homes, and Residential Care Facilities.
Long Term Care Insurance is not everyone. Since this product is medically underwritten, your health determines eligibility. There may also be tax advantages for corporations and self-employed.
*Life Insurance or Annuities that provide a Long Term Care benefit rider
*Group and Multi Life Long Term Care Insurance Plans with simplified and modified underwriting.
For additional information and quotes, please contact our office.
Can you explain the basics of Medical (health) Insurance?
Health insurance whether it is an individual plan or an employer sponsored plan is crucial coverage to help pay physician, laboratory fees, hospitalization, and prescription drug costs. There are various types of health or medical insurance plans available.
A PPO (Preferred Provider Organizations) is a type of health plan that contracts with a network of "preferred" providers from which you can choose. You usually will pay a lower share of care cost by using a preferred provider. You have the option of going "out of network" and pay a higher cost of care. Carriers negotiate with providers to set fee schedules.
You can choose to go outside of the network for some care and pay a higher cost.
You usually pay a yearly deductible before the PPO starts to pay some or all of your bills.
You usually pay a co insurance, or percentage of the bill, when you get a covered service. The PPO pays the rest.
An HMO is a type of health plan that require you to select a primary care physician who is then responsible for managing and coordinating all of your health care. The primary care physician will then refer the insured to a specialist or if deemed necessary for high cost services like MRIs or surgeries. An HMO offers many kinds of health care services to its members. HMOs are sometimes called health plans or managed care organizations. HMOs are different from other kinds of health insurance in the way they manage the cost of health care and the services they offer.
An HSA (Health Savings Account) is a tax advantaged medical savings account available to taxpayers who are enrolled in an H S A compatible high deductible health plan. It allows you to build savings to pay for qualified medical expenses not covered by the health plan.
An HRA (Health Reimbursement Account or Health Reimbursement Arrangement) is an employer funded spending account that is used to pay for qualified health related expenses. These plans have tax advantaged benefits and is funded solely by the employer. They are typically paired with a High Deductible Health Plan which can result in lower premium costs.
Point of Service (POS) is a health plan that combines the features of an HMO and PPO. These plans are mostly seen on an employer-sponsored plan.
What are some of the things to consider when choosing a health plan?
Deductible: the amount of money under a health plan which the insured party must pay before the insurance company begins paying for services. The deductible applies to each calendar year.
Co Pays: A specific amount of dollars that you must pay to the medical provider at the time that services are rendered. This includes doctors, hospitals and prescription drugs.
Co insurance: The sharing of costs for services under a health insurance policy. For every covered service the insurance carrier pays a certain percentage of that cost and the insured pays the remaining percentage. Most common currently are 70/30 and 60/40 where the insurance company pays the higher percentage.
Out of Pocket Expenses: Amount of money the patient has to pay from their own funds to cover expenses not reimbursed by the insurance company. Expenses include Deductibles, Co pays and Co¬-insurance and (possibly other expenses) not paid for by the insurance company. Each health plan has a maximum out of pocket expense that you are responsible for before the plan pays for covered expenses at 100%.
What are annuities?
An annuity is long term retirement product that can provide lifelong income. It is a contract between you and an insurance company where you make a series of payments or a lump sum to the insurer ' and in return the insurer agrees to make periodic payments to you beginning immediately or sometime in the future. The earnings on contributions are tax deferred until withdrawn, and then the gains will be taxed as ordinary income. Annuities may also include a death benefit that will be paid to your beneficiary.
There are many categories of annuities: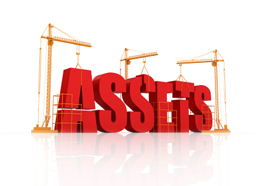 Types of Annuities: Fixed, Equity Index, or Variable
Deferred or Immediate Payout
Payout options: Fixed period, fixed amount or lifetime

Tax status: Qualified or non qualified
Premium payment arrangement, lump sum or flexible premium,
Advantages of annuities are Tax Deferral, Avoidance of Probate and Guaranteed income (as an option).
If you have questions about the type of insurance you may need or any other questions, please call At The Helm Insurance & Financial Services at 818-888-3205 and let us help you navigate through which type of insurance is best for you.